• Home Time: EVERY WEEKEND!
$.45 CPM LOADED & EMPTY
• Home Time: EVERY OTHER WEEKEND!
$.48 CPM LOADED & EMPTY
BENEFITS:
• Paid Orientation $1,000.00 (Paid Travel, Hotel, and Meals)
• Direct Deposit
• Recruiting Bonus - Bring a Buddy to Orientation and receive $1,000 Referral Bonus!
• NEW VACATION PACKAGE
• Stop Off Pay - First Stop: $20 Second Stop: $30 Any Additional Stop: $40
• Detention Pay - $16.00/Hour (Paid in 15 minute increments after 1 hour)
• No Forced NYC
• NYC Pay - If you decided to run in NYC.
• Employee Stock Ownership Plan - 401K, Medical, Dental, Prescription and Life Insurance
• Modern Equipment, Which includes APU for idle air condition and heating.
(Peterbuilts, Freightliners, and Internationals)
• PrePass+
• Rider Program
• 100% No Touch Freight & 70% Drop & Hook
SOAR WITH SMITH TODAY
Driving for Smith Transport means having job security, respect and choices. Smith Transport has built a solid business by providing customers with a wide variety of logistics services. Because we do so much for our customers, we can offer our drivers a wide range of great career opportunitites.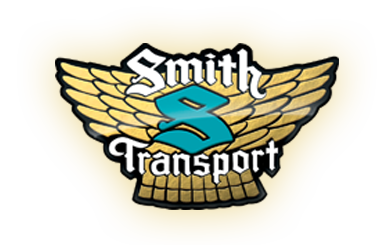 START YOUR CAREER
By submitting this Quick Apply form, I acknowledge that the information supplied herein is true and correct to the best of my knowledge. This is not a full application for employment at Smith. I understand that Smith may use this information to contact me regarding potential employment opportunities.
Smith is an equal opportunity employer. This company does not and will not discriminate in employment and personnel practices on the basis of race, sex, age, handicap, religion, national origin, or any other basis prohibited by law.